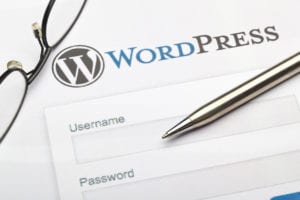 You're ready to take the next step in your career, whether your objective is a promotion at your current employer, a new job, or even a new business venture. Developing a coherent and compelling brand through your own website can help you achieve your goals by attracting the right people and differentiating your value proposition as a business professional. Your professional website, if executed well, will ensure that the right information about you is visible, accessible through online searches, and relevant—to people with influence and hiring authority.
Develop the Essential Elements of Your Website
Take an hour to research the professional websites of business associates you admire and you will likely find that they are built on these fundamental elements:
A Unique Selling Proposition (USP): Your USP communicates your value to your target audience. It defines you as a leader, a specialist, or key contributor. It encompasses your talents, skills, professional passions, and core beliefs. One or two succinct paragraphs on your home page should cover all of these elements.
Professional Photos: Your site should contain a head shot and you may want two or three more photos showing you in business attire appropriate to your industry. Have someone photograph you in natural poses with a warm smile to make you appear accessible and engaging. If you have photos of yourself at industry events, these will also enhance your professional profile.
A Blog: As an experienced professional, you're tuned in to the developments in your industry. You have demonstrable expertise and an interesting take on the latest trends. A blog provides you with an opportunity to showcase your knowledge and your ideas, and to give potential business associates insights into your perspectives.
A Social Presence: Aggregate and embed selected professional interactions on Twitter, Facebook, and LinkedIn so that viewers can learn about industry events and causes you are involved with, and read thought-provoking snippets of your dialogues with other industry professionals. Make sure that all of your embedded social content is focused on your expertise and career goals.
Additional Elements: Your website should also include your resume, professional associations, volunteering and civic engagement activities, and any awards and accolades you have received.
Decide Which Platform is Right for You
Squarespace and WordPress are two of the best available platforms for a professional website. Both enable you to create a refined website without having to pay a developer. Either option will give you room to grow with SEO and performance monitoring tools. Before you can decide which platform is right for you, you'll need to assess your needs. Do you want to have a robust toolkit, all available in one interface? Do you want to create a completely original website? Perhaps you'd like a turnkey solution that simplifies the process, allowing you to set up your site quickly and publish content with ease. Let's take a quick look at what each option has to offer:
Squarespace is ideal if you are inexperienced with website development. Its template system lets you create a professional design from 30 themes that you can customize to some degree with an easy-to-use visual editor. Your finished product won't be a completely original design, however. The layouts are visually appealing and we find that many professionals are quite impressed with the design options available. All of Squarespace's themes have responsive design, which means they are optimized for any viewing device, whether it's a laptop or smartphone.
Squarespace Analytics is a reporting platform that provides insights into how your site is performing. You'll get a clear picture of your visitors, where they are coming from, and how they are engaging with your site, with statistics including page views and referrers.
Support is excellent, with 24/7 email support usually answered within an hour and a live chat function. Security is handled in the cloud by Squarespace, so there is never a need to download updates. There is no setup fee, and you don't need to pay for web hosting as Squarespace is the host. The lowest cost standard plan is $16 per month or $144 per year. Get started here.
WordPress is a more sophisticated content management system that requires a learning curve. If you have no experience with it, plan on spending at least three to five hours with online tutorials to learn the basics. If you have the time, the investment is worthwhile, because the platform provides many customization options through hundreds of third party plugins that you can download, many for free. WordPress provides visual blog themes, but they're fairly basic and more functional than aesthetically pleasing. Most of the themes have responsive design, but some don't so you'll have to check to see how the themes look on different devices. If you want a more dynamic appearance, there are options that range in price from $50 to $200.
Powerful metric features enable you to learn about who is visiting your site. You can see where they are located and how they found you. You'll also get a colorful dashboard of maps and graphs that present all of your vital statistics.
Help is limited to community support for those with a free account, but premium and business levels add email and live chat, respectively. WordPress will require you to download updates and this can happen frequently if you install many plugins. A basic WordPress site is free, but you will need to pay for web hosting, though there are free services that will add advertisements to your site. Get started here.
Once you decide which platform is ideal for your capabilities and content, take some time to outline and develop the structure. Pull all of your supporting elements together including two blog posts and perfect your presentation before publishing your website. When you're ready to go live, ask for input from people you trust, including your career partners at Imprimis Group. We're here to support your success!